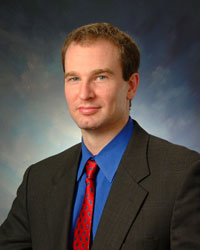 Dr. Innes specializes in minimally invasive surgery techniques, total knee replacement, shoulder scopes (including rotator cuff repair), knee scopes (including ACL), and carpal tunnel release. He is known for pioneering work on specialty knee surgery, which translates to safer, more effective surgery with fewer complications, less pain, and faster recovery.
Dr. Innes grew up in Kenai, graduating from Kenai Central High School in 1991. After graduating from Yale University summa cum laude with a B.S. in biology, he went on to medical school at the University of Washington.
Dr. Innes received his medical degree in 2000 and completed his internship in General Surgery and an Orthopedic Surgery residency at University of California-Davis in 2001.
Dr Innes has volunteered several times on medical missions in Kenya, Ethiopia, and Bhutan. Closer to home, he is an active outdoorsman who enjoys hunting and fishing with his four children.