"I am privileged to practice in the community where I grew up. The Peninsula is special, and I enjoy helping patients return to health so that they can enjoy all the opportunities our community offers."
SCOTT INNES, MD.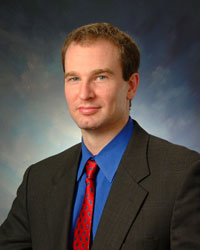 Meet Dr. Innes
Dr. Scott Innes grew up in Kenai and graduated from Kenai Central High School in 1991. After completing his undergraduate studies at Yale, he began medical school at the University of Washington College of Medicine in 1999.

Dr. Innes specializes in minimally invasive surgery techniques, total knee replacement, shoulder scopes (including rotator cuff repair), knee scopes (including ACL), and carpal tunnel release. He is known for pioneering work on specialty knee surgery, which translates to safer, more effective surgery with fewer complications, less pain, and faster recovery.
Learn More
SCOTT INNES, MD ORTHOPEDICS